Stavanger University Hospital chooses Logiwaste system for automated waste and laundry management.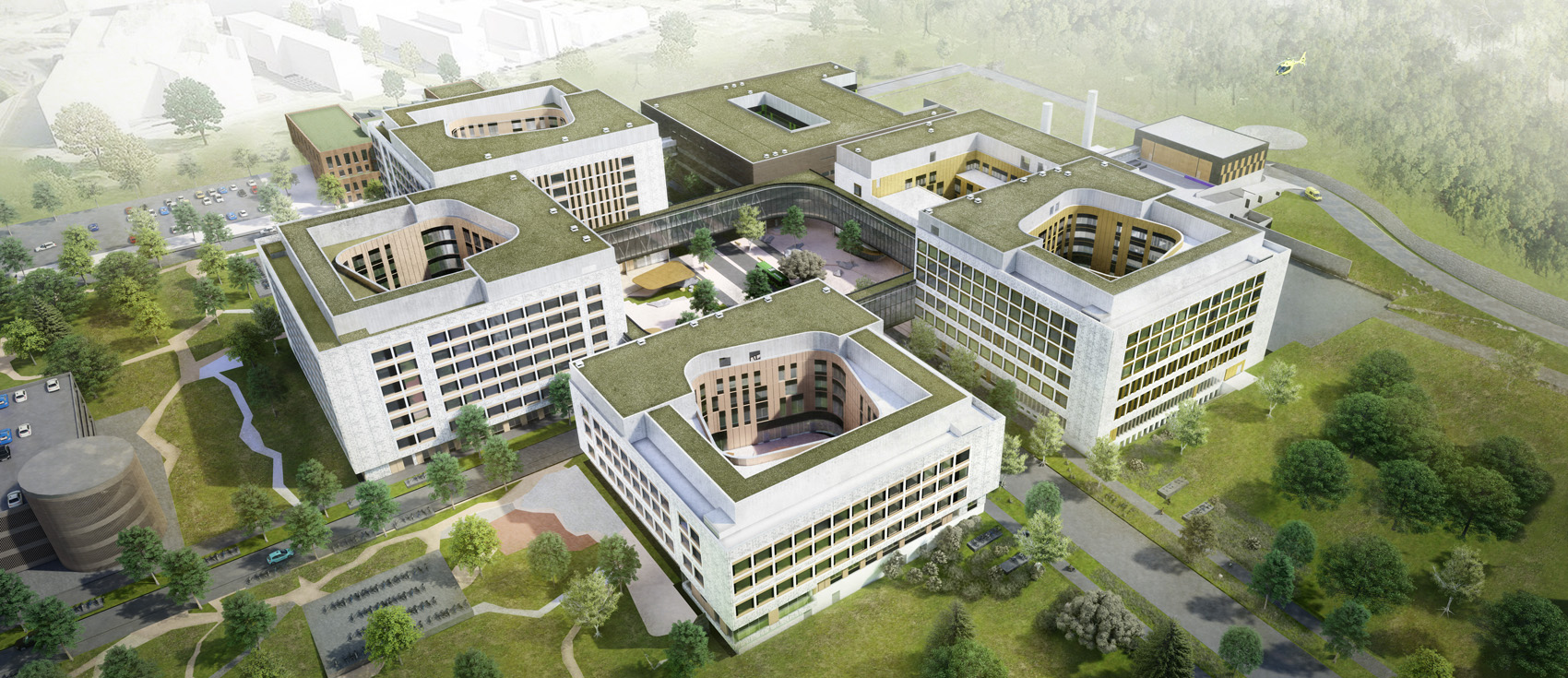 With the new Stavanger University Hospital (SUS2023) at Ullandhaug, the region gets a new, 100,000 sqm hospital with approximately 640 beds. Logiwaste delivers the system for automatic waste and laundry collection at the new hospital. The system thus gives the staff a user-friendly, efficient and hygienic way of handling waste and laundry, from the inlet door all the way to the terminal.
The system that Logiwaste delivers handles bags of waste and laundry from all floors within the hospital. The delivery includes all the equipment needed to transport the bags from the inlet door to the terminal of the new hospital. This provides the hospital with an efficient and automated handling of waste and laundry. For the user, this means an easy, hygienic and ergonomic handling with greatly reduced manual work.
- This agreement is important for an efficient operation of the new hospital. The staff can basically open a hatch in the wall, drop their bags of laundry and waste and "behind the wall" technology ensures that the bags end up where they should says Kari Gro Johanson, Project Director SUS2023.
- Technology and logistics that provide optimal operation and good service, a good environment for patients, employees and society are some of the goals that are sought within SUS2023. We look forward to delivering a modern and reliable system that will relieve much of the manual handling with waste and laundry at the new hospital. Says Mats Höijertz, sales manager at Logiwaste.
For more information contact:
• Logiwaste AB, CEO, Mats Lindh, phone +46 (0) 70 332 27 57, email: This email address is being protected from spambots. You need JavaScript enabled to view it.
• Logiwaste AB, sales manager Mats Höijertz, phone +46 (0) 70 471 11 26, email: This email address is being protected from spambots. You need JavaScript enabled to view it.